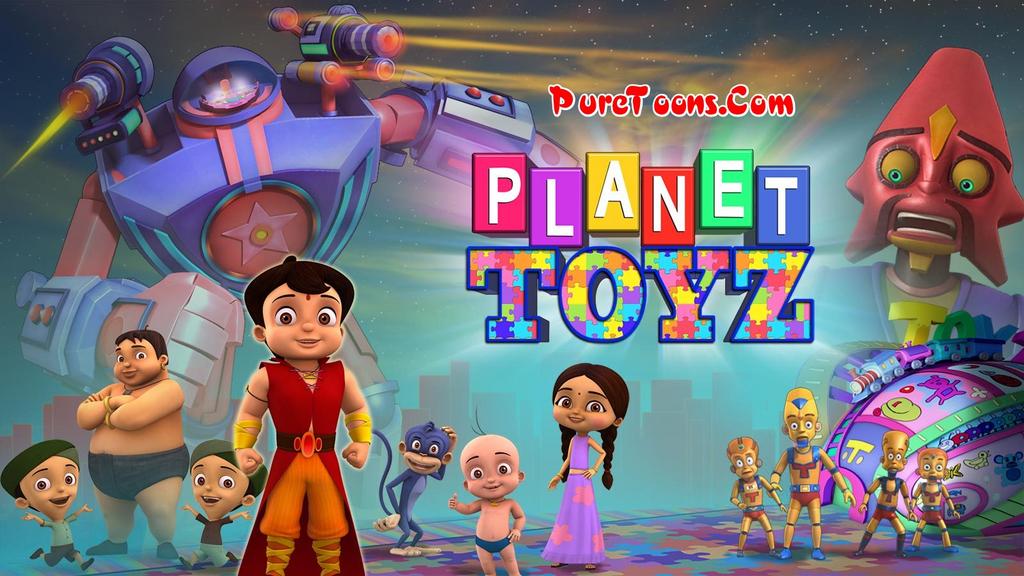 Movie Name: Super Bheem Planet Toyz
Release Year: 2017
Language: Hindi
Duration: 1 hour 1 minutes
Quality: Blueray
Summary: Sky dragon takes the gang for a well-deserved break to planet toyz where the coolest toys in the universe are made. They meet the smart tots who make these cool toys in their factory toyzot. While looking around the gang meets teetus, a shy, eccentric tot who is shunned by the others. The tots believe teetus' invention don't make sense and are silly. Just as the gang is really enjoying themselves, planet toyz gets invaded by lars mars the previous leader of the tots. Lars mars is back to take over planet toyz to make a violent toy army and take over the universe. Super bheem and gang fight valiantly but almost get defeated when lars mars activates myro, his huge robot, however with the help of teetus the kids return to fight myro with teetus' robots. The gang fights in their individual robots but myro is not to be easily defeated. Bheem suggests teetus to join the individual robots to form one big u-bot and the gang fights myro with their u-bot, finally destroying the robot and capturing lars mars.

Download Links are Below

Download Mp4 360p (136.0 MB)
Download from SolidFiles
Download from MEGA
Direct Download
Download from 2GIGA
Download from Mp4Upload
Download 240p (86.5 MB)
Download from SolidFiles
Download from MEGA
Direct Download
Download from 2GIGA
Download from Mp4Upload
Download Mp4 480p (214.8 MB)
Download from SolidFiles
Download from MEGA
Direct Download
Download from 2GIGA
Download from Mp4Upload