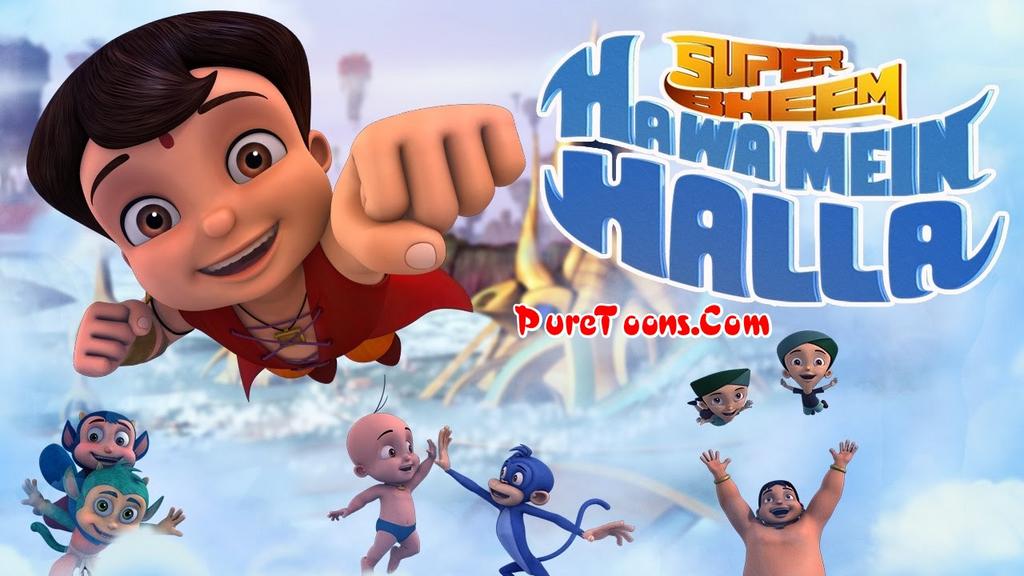 Movie Name: Super Bheem Hawa Mein Halla
Release Year: 2016
Language: Hindi
Duration: 1 hour 7 minutes
Quality: Blueray
Summary: The kids are attacked by strange humanoid vulture villains when sky dragon arrives. Trouble is brewing in aakashdhara, a cluster of sky-kingdoms where the evil lord lartak overthrew the queen arvi. The crown prince pulak has been missing and the empire is being run miserably by minister yolis. He leads a lavish lifestyle while the people suffer. He even attacks the chronicler miyaar, revealing that he has been working with lartak all along. Yolis confesses that his treachery caused the disappearance of the queen and turned the prince into a beast. As superbheem and team fight and defeat lartak, with the sword of time, the prince is restored and the queen appears. Aakashdhara returns to its former glory.

Download Links are Below

Download Mp4 360p (147.0 MB)
Download from SolidFiles
Download from MEGA
Direct Download
Download from 2GIGA
Download from Mp4Upload
Download 240p (93.8 MB)
Download from SolidFiles
Download from MEGA
Direct Download
Download from 2GIGA
Download from Mp4Upload
Download Mp4 480p (232.2 MB)
Download from SolidFiles
Download from MEGA
Direct Download
Download from 2GIGA
Download from Mp4Upload