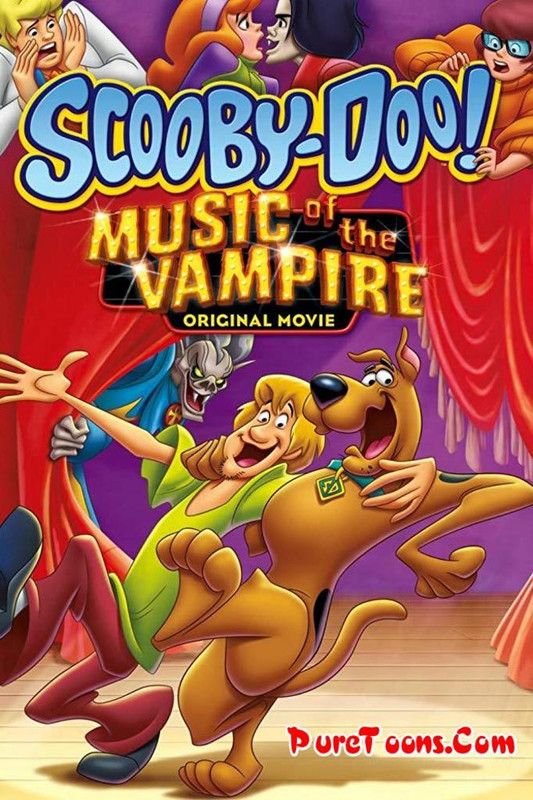 Movie Name: Scooby-Doo! Music of the Vampire
Release Year: 2012
Language: Hindi
Duration: 1 hour 19 minutes
Quality: Blueray
Summary: After being tired of always monster hunting, the gang decides to go on a vacation free of any spooky stuff and hopefully mysteries. They go to the Little Bat village for the Vampire Festival and for the author of some Vampire books Velma enjoys. The author ends up being the oldest living Van Helsing relative and isn"t well off financially. He shows the gang around his vampire museum which contains the oldest "living" vampire Valdronya; who is encased in a coffin with a 6″ thick glass lid. After-wards the gang goes to see a performance by a group of actors that believe themselves to be real vampires and live as such; they accidentally awaken Valdronya during their show with a mystic chant. Now there is a real live vampire running amok and what"s worse is he wants Daphne to be his vampire bride. This movie is in a musical style.

Download Links are Below

Download Mp4 360p (171.4 MB)
Download from SolidFiles
Download from MEGA
Direct Download
Download from 2GIGA
Download from 5 Servers
Download 240p (110.3 MB)
Download from SolidFiles
Download from MEGA
Direct Download
Download from 2GIGA
Download from 5 Servers
Download Mp4 480p (270.8 MB)
Download from SolidFiles
Download from MEGA
Direct Download
Download from 2GIGA
Download from 5 Servers