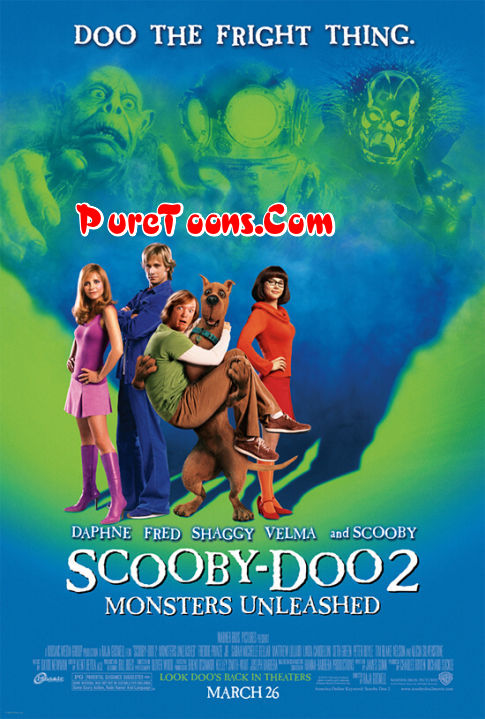 Movie Name: Scooby-Doo 2: Monsters Unleashed
Release Year: 2004
Language: Hindi
Duration: 1 hour 33 minutes
Quality: Blueray
Summary: When Mystery, Inc. are guests of honor at the grand opening of the Coolsville Museum of Criminology, a masked villain shows up and creates havoc before stealing the costumes of the gang"s most notorious villains: Black Knight Ghost, Pterodactyl Ghost and Tar Monster. Could it be that their nemesis, mad scientist Jonathan Jacobo has returned and is trying to recreate their deadliest enemies? Velma has a crush on the museum curator Patrick Wisely despite her fears of intimacy but why is he acting so suspicious? The Mystery Gang is hard pressed to succeed this time, since annoying television reporter Heather Jasper-Howe insists they are buffoons.

Download Links are Below

Download Mp4 360p (203.6 MB)
Download from SolidFiles
Download from MEGA
Direct Download
Download from 2GIGA
Download from 5 Servers
Download 240p (130.3 MB)
Download from SolidFiles
Download from MEGA
Direct Download
Download from 2GIGA
Download from 5 Servers
Download Mp4 480p (321.6 MB)
Download from SolidFiles
Download from MEGA
Direct Download
Download from 2GIGA
Download from 5 Servers