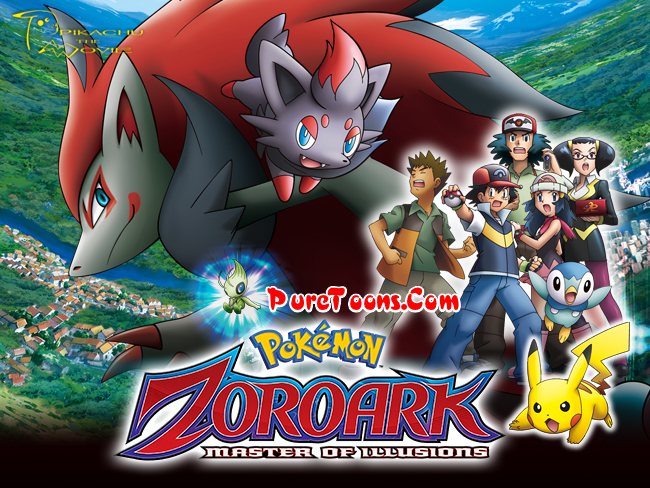 Movie Name: Zoroark – Master of Illusions
Release Year: 2010
Language: Hindi
Duration: 1 hour 36 minutes
Quality: Blueray
Summary: In this installment of the popular "Pokémon" series, Ash (Sarah Natochenny) and his friends are on their way to the annual World Cup, where the magical creatures battle each other. Arriving in Crown City, the children find the city is being attacked by a trio of monsters under the direction of businessman Grings Kodai (Sean Schemmel), who is using the destruction as a cover for his true goal: finding time-traveling Pokémon Celebi. To save the city, the children must expose Kodai's intentions.

Download Links are Below
Download Mp4 360p (210.0 MB)
Download from Zupload
Download from MEGA
Direct Download
Download from MediaFire
Download 3Gp 240p (133.7 MB)
Download from Zupload
Download from MEGA
Direct Download
Download from MediaFire
Download Mp4 480p (332.1 MB)
Download from Zupload
Download from MEGA
Direct Download
Download from MediaFire
Download Mp4 720p HEVC x265 (654.7 MB)
Download from Zupload
Download from MEGA
Direct Download
Download from MediaFire