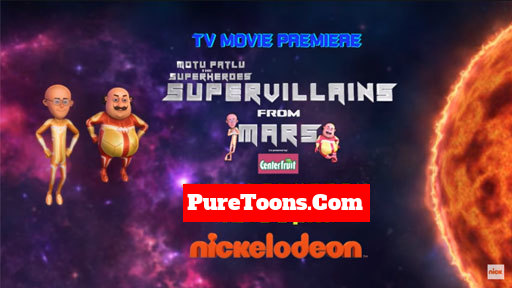 Movie Name: Motu Patlu The Superheroes:Supervillains From Mars
Release Year: 26 January 2019
Language: Hindi
Duration: 1 hour 17 minutes
Quality: TV-Rip
Summary: This new adventure Motu Patlu the Superheroes – Super Villains from Mars will see Motu Patlu fighting three high-tech robbers – Pinky, Panky, and Ponky who have come to rob Furfurinagar and Modern City from the spaceship. While Motu-Patlu are trying to save the city, they get caught in a cosmic collision. Though Motu Patlu manage to save themselves, in the process the dastardly villains get superpowers themselves and decide to take revenge on Motu Patlu and rob the entire world!

Download Links are Below

Download Mp4 360p (172.4 MB)
Download from Openload
Download from MEGA
Direct Download
Download from 2GIGA
Download from 6 More Servers
Download 240p (109.5 MB)
Download from Openload
Download from MEGA
Direct Download
Download from 2GIGA
Download from 6 More Servers
Download Mp4 480p (272.7 MB)
Download from Openload
Download from MEGA
Direct Download
Download from 2GIGA
Download from 6 More Servers