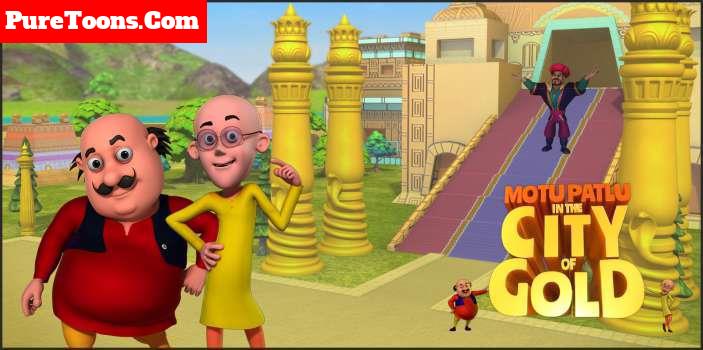 Movie Name: Motu patlu In The City Of Gold
Release Year: 2018
Language: Hindi
Duration: 1 hour 17 minutes
Quality: Blueray
Summary: In the movie, Motu and Patlu are approached by one of world's greatest horse rider and richest nawab in the country, Dilawar Khan and his wife Gul Bakawali to help them retrieve their family's ancient possessions which are lost in the Golden Mountain. But something is not right. The intentions of Dilawar Khan and Gul Bakawali are suspicious. The rest of the story reveals whether its a trap? Are Motu and Patlu heading towards danger?

Download Links are Below

Download Mp4 360p (172.8 MB)
Download from Openload
Download from MEGA
Download from MediaFire
Download from 2GIGA
Download from 6 More Servers
Download 240p (109.1 MB)
Download from Openload
Download from MEGA
Download from MediaFire
Download from 2GIGA
Download from 6 More Servers
Download Mp4 480p (273.1 MB)
Download from Openload
Download from MEGA
Download from MediaFire
Download from 2GIGA
Download from 6 More Servers