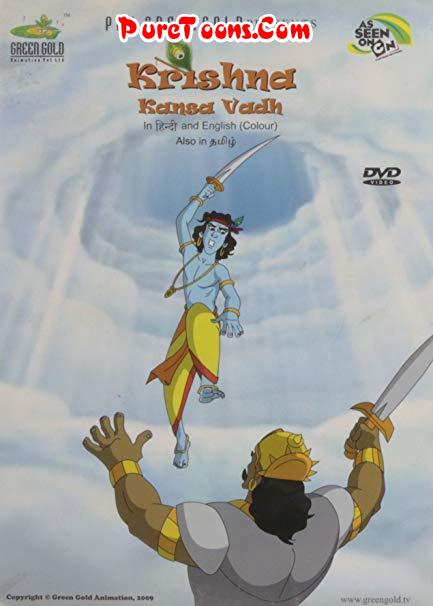 Movie Name: Krishna – Kans Vadh
Release Year: 2007
Language: Hindi
Duration: 1 hour 10 minutes
Quality: Blueray
Summary: Krishna"s miraculous deeds soon reach the court of Kansa. He soon devises a sinister plan to finish Krishna and invites him to Mathura. Krishna and Balram accept the invitation and travel to Mathura. After entering Kansa"s arena they kill Chanur and Mustik, the wrestlers, and eventually kill the evil Kansa himself.

Download Links are Below

Download Mp4 360p (154.6 MB)
Download from Zupload
Download from MEGA
Direct Download
Watch Online
Download Mp4 480p (244.4 MB)
Download from Zupload
Download from MEGA
Direct Download
Watch Online
Download Mp4 720p HEVC x265 (480.5 MB)
Download from Zupload
Download from MEGA
Direct Download
Watch Online