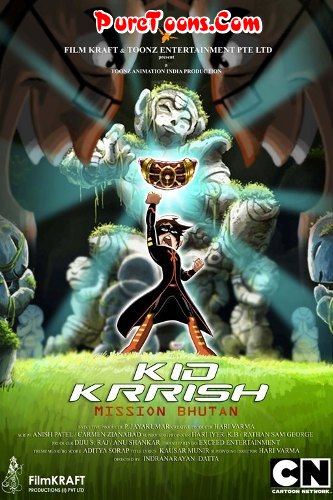 Movie Name: Kid Krrish 2 – Mission Bhutan
Release Year: 2014
Language: Hindi
Duration: 1 hour 4 minutes
Quality: Blueray
Summary: After acquiring the sun dial from Krrish, Dr Para is now on his way to Bhutan to find a Rudraksh that holds the key to the power of Alien technology. He takes the help of Dojo, the terrible, to get an ancient tribal scroll that will lead him to the Rudraksh. Meanwhile, on a trip to the museum, Kid Krrish and his friends come across a scroll with ancient scriptures, that is believed to be a part of some cave painting in Bhutan. Later, when the kids decide to go to Bhutan on a vacation, they encounter Dr Para and his accomplice Dojo, who terrorize the monks to decode the ancient script in the scroll. Later, conveniently leaving behind Dojo, Dr Para finds the cave but only to come face to face with Krrish. Will Kid Krrish be able to fight the evil doctor, now that he has achieved special powers?

Download Links are Below

Download Mp4 360p (139.4 MB)
Download from SolidFiles
Download from MEGA
Direct Download
Download from 2GIGA
Download from 5 Servers
Download 240p (89.0 MB)
Download from SolidFiles
Download from MEGA
Direct Download
Download from 2GIGA
Download from 5 Servers
Download Mp4 480p (220.5 MB)
Download from SolidFiles
Download from MEGA
Direct Download
Download from 2GIGA
Download from 5 Servers