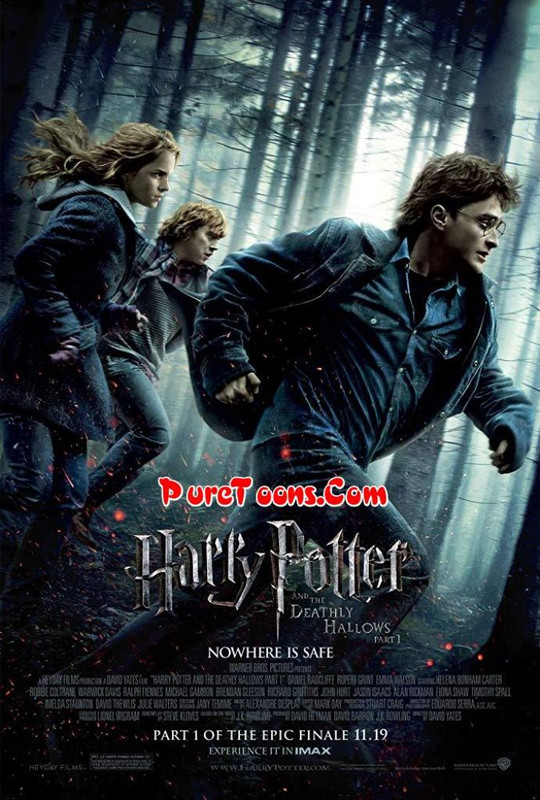 Movie Name: Harry Potter and the Deathly Hallows: Part 1
Release Year: 2010
Language: Hindi
Duration: 2 hour 26 minutes
Quality: Blueray
Summary: Voldemort"s power is growing stronger. He now has control over the Ministry of Magic and Hogwarts. Harry, Ron, and Hermione decide to finish Dumbledore"s work and find the rest of the Horcruxes to defeat the Dark Lord. But little hope remains for the Trio, and the rest of the Wizarding World, so everything they do must go as planned.

Download Links are Below

Download Mp4 360p (288.0 MB)
Download from SolidFiles
Download from MEGA
Direct Download
Download from 2GIGA
Download from 5 Servers
Download 240p (183.0 MB)
Download from SolidFiles
Download from MEGA
Direct Download
Download from 2GIGA
Download from 5 Servers
Download Mp4 480p (454.8 MB)
Download from SolidFiles
Download from MEGA
Direct Download
Download from 2GIGA
Download from 5 Servers