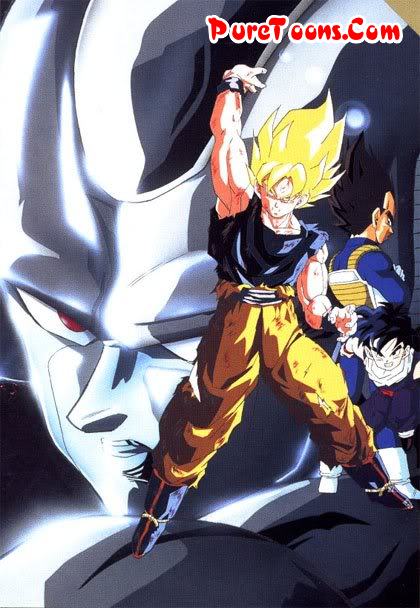 Movie Name: Dragon Ball Z: The Return of Cooler
Release Year: 1992
Language: Hindi
Duration: 45 minutes
Quality: Blueray
Summary: When New Namek falls under attack by a massive planet of metal and an army of lethal robots, the Guardian of Earth, Dende, reforms the Earths Special Forces to go to New Namek and save his people. Not knowing what to expect, but not expecting what they find, the Z Warriors find themselves landing in the frying pan, for the force behind the invasion of Namek is none other than Koola, Frieza"s older brother, who Goku supposedly killed long ago. With Koola more powerful than before, and this time seemingly invincible, the power of a Super Saiyan may not be enough to save the galaxy this time. But Koola and Goku are about to find out that they"re both full of surprises.


Download Links are Below

Download Mp4 360p (100.4 MB)
Download from SolidFiles
Download from MEGA
Direct Download
Download from 2GIGA
Download from 5 Servers
Download 240p (64.2 MB)
Download from SolidFiles
Download from MEGA
Direct Download
Download from 2GIGA
Download from 5 Servers
Download Mp4 480p (158.6 MB)
Download from SolidFiles
Download from MEGA
Direct Download
Download from 2GIGA
Download from 5 Servers