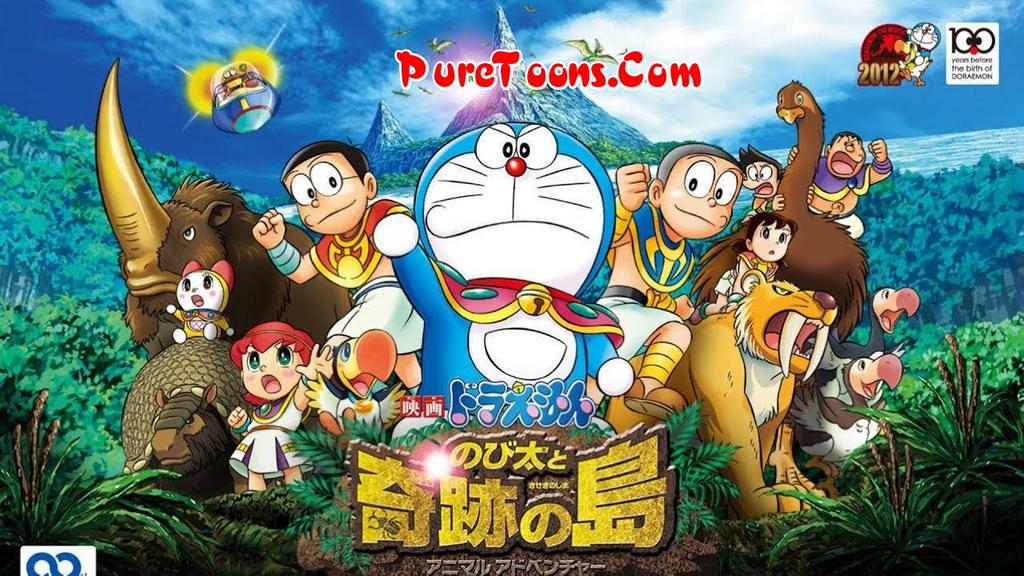 Movie Name: Doraemon: Nobita and the Island of Miracles
Release Year: 2012 (Hindi Release 24 May 2013)
Language: Hindi
Duration: 1 hour 40 minutes
Quality: Blueray
Summary: Nobita caught a big rhinoceros beetle which he promises to his dad to take good care of. Later, Doraemon`s group found a strange island where a tribe co-exists with prehistoric creatures who were considered extinct. They find that a mythical beetle God, Golden Bettle was protecting this island, giving it the powers to sustain the life of a prehistoric species. Yet, the group has to deal with a group of criminals from the future who wants to possess Bettle for money and power.

Download Links are Below

Download Mp4 360p (221.6 MB)
Download from SolidFiles
Download from MEGA
Direct Download
Download from 2GIGA
Download from 5 Servers
Download 240p (140.7 MB)
Download from SolidFiles
Download from MEGA
Direct Download
Download from 2GIGA
Download from 5 Servers
Download Mp4 480p (350.9 MB)
Download from SolidFiles
Download from MEGA
Direct Download
Download from 2GIGA
Download from 5 Servers